USS James E. Williams Rescues 10 Iranian Mariners
Posted on Aug 10th, 2012 with tags 10, Iranian, James, Mariners, Naval, Navy, News by topic, rescues, USS, Williams, €.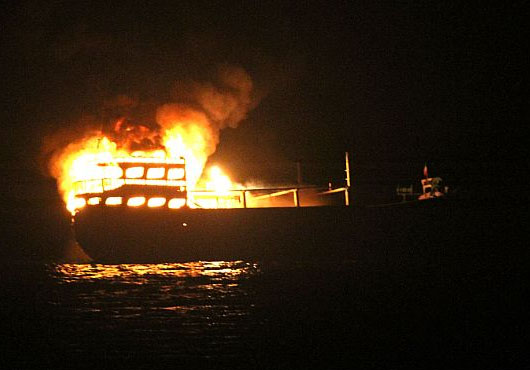 Guided-missile destroyer USS James E. Williams (DDG 95) rescued 10 mariners from their burning vessel in the Gulf of Oman Aug 8.
The mariners – who claim to be Iranian – are being well cared for, receiving medical treatment and awaiting transport to aircraft carrier USS Enterprise (CVN 65), which is coordinating the repatriation efforts.
The vessel was flying an Iranian flag.
James E. Williams is currently deployed as part of the Enterprise Carrier Strike Group to the U.S. 5th Fleet area of responsibility conducting maritime security operations and theater security cooperation efforts.
Naval Today Staff, August 10, 2012; Image: US Navy